MoliCare Premium Form

(12 Products)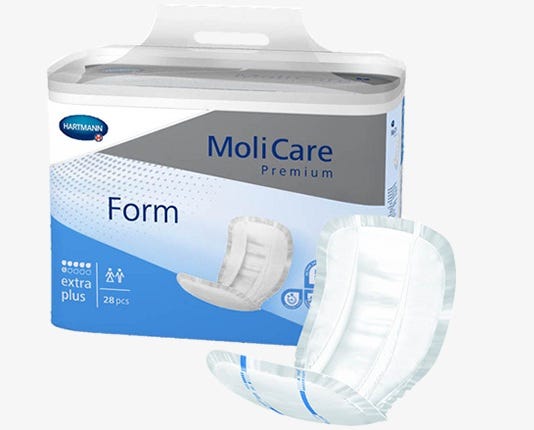 The MoliForm soft anatomically designed incontinence pad provides reliable and discreet protection against slight to very severe bladder and bowel leakage.
Featuring a soft, textile like white back sheet with an integrated odour neutraliser for maximum peace of mind and comfort.
The MoliForm pads increase in absorbency depending on the severity of incontinence.