Net & Fixation Pants

(50 Products)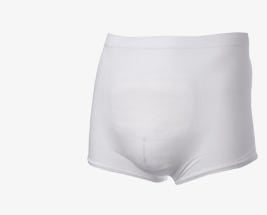 Our range of fixation pants, also known as net or mesh pants, includes products from all the major brands. With products from Vivactive, Tena, Abena, iD, Lille and more you can be sure to find a fixation pant that's been specifically designed to work with the pads you purchase.
All of our net and fixation pants are figure hugging for a secure fit, with washable and semi-disposable options available.