PVC & Vinyl Mattress Protection

(6 Products)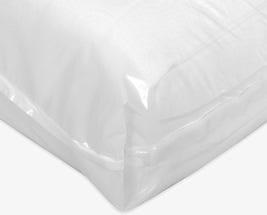 Here you will find our speciality range of bedding, which includes fitted and encased styles, in PVC and Vinyl materials.
This range has been specially developed for people with specific needs, or for the likes of care homes, hospitals, respite care or for use at home too, with features such as cotton terry tops, soft quilted tops and smooth breathable polyesters.
Not sure which protector is best for you? Check out our buyers guide here.