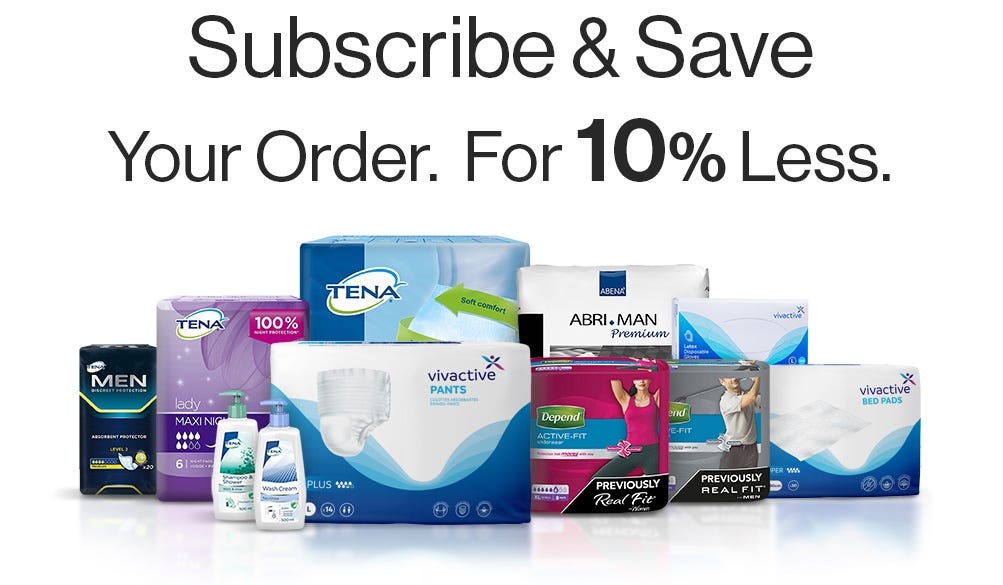 We believe that ordering products online should be easy.
Many of our customers return to us weekly or monthly, to stock up on supplies or order new products. With a subscription, all you need to do is make a single order, and we'll deliver your products to you as often as you want, for as long as you want.
No hidden fees, no minimum term contracts, and you can cancel anytime. We'll also give you discount prices on every order.
Simple.
Three Reasons to Subscribe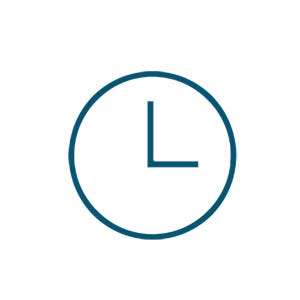 Save Time
Set up a delivery schedule in seconds and receive your order exactly when you need it.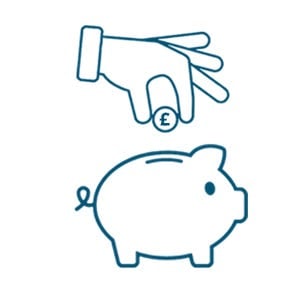 Save Money
With a subscription, it's always 10% off*!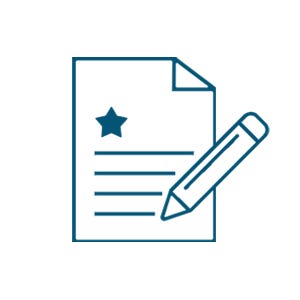 Stay in Control
Change or cancel your subscription whenever you like.
1. Choose Your Product
When you find a compatible product on our website, simply click the box that says 'Subscribe'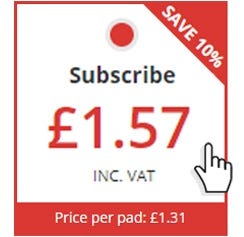 2. Select Your Delivery Frequency
Choose how often you'd like to receive your product by clicking 'Select Frequency'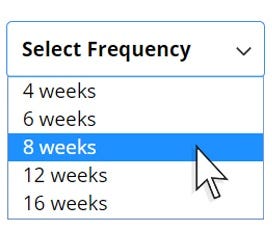 3. Add to Basket
Add the item to your basket, and head to the checkout to complete your purchase.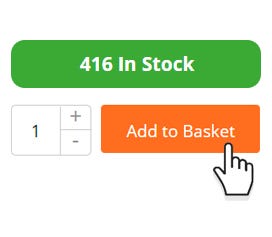 Frequently Asked Questions
How much does it cost?
plus
Creating a subscription is completely free. Sometimes our prices go up and down, but with a subscription, you'll always be given a discount on top of the current price.
How long am I subscribing for?
plus
You can subscribe to a product for as long as you want, and tailor your subscription to suit your individual needs
If you're fully stocked, you can skip or change the date of your subscription at any time by visiting My Account > Subscriptions. On the right-hand side of each subscription, below 'Need to reschedule this order?' click 'Skip Order' or 'Change Date'.
When will my next subscription order arrive?
plus
Your first order will arrive on whichever day that you have specified in your delivery preferences. We offer next day delivery on all of our products, and can even deliver to you before 12pm. After that, each repeat order will arrive at your selected interval, which could be anywhere from every 4 weeks to every 16 weeks.
We'll send you an email 10 days before your repeat order is due to be dispatched, so that you have plenty of time to make any changes or additions. If the delivery date of your repeat order falls on a Sunday or a Bank Holiday, it will be delivered on the next available working day.
Will my subscription orders be delivered at the same time?
plus
If you have more than one subscription order due to arrive on the same day, your items will arrive at the same time.
You will not have to pay multiple delivery fees.
How do I change the quantity of my subscription?
plus
1. Go to My Account > Subscriptions
2. Click the 'plus or minus' next to quantity on the right side of your subscription.
3. This will then automatically update your changes.
How can I check on my subscriptions?
plus
Go to My Account > Subscriptions.
Here you'll be able to skip, change date or cancel your subscriptions, and update your frequency, quantity and payment details.
What if I'm not at home?
plus
If you know that you're going to be away on the date that your delivery is set to arrive, you can change the date of dispatch for your subscription.
1. Go to My Account > Subscriptions.
2. Find your subscription order
3. Click the 'Change Date' button on the top right side of your subscription.
4. You can then change the dispatch date to a more appropriate time for you. If you wish to change the date of a dispatch to a later one please ensure this is at least 4 days before the dispatch is scheduled to go.
If you miss a delivery, the courier will leave your order in a safe place, leave your order with a neighbour or attempt re-delivery on a different day.
Every delivery will arrive in an unmarked box or opaque bag. Any postage labels will have reference to Choice Shops Ltd.
Which products can I subscribe to?
plus
Our goal is to make as many of our products available for subscription as possible, and we're constantly updating our product range. Products that are currently available for subscription will feature a 'Subscribe' box on the product page.
How do I pay for my subscription?
plus
Payment for your first order is taken on the day that your first order is placed. Once you have saved your payment details, you won't need to enter them again unless you want to change your payment card.
If at any time you wish to make changes to your payment details associated to a subscription, go to My Account > Subscriptions > Edit Payment Details. We'll make sure that your payment details are held securely against your account.
What do I do if my card expires?
plus
1. Go to My Account > Subscriptions > Edit Payment Details. 
2. If you have a new replacement card, under 'Add a new Credit or Debit Card' click the '+' sign and you will then be asked to input the new card details. If you wish to delete the expired card from the account you will need to add a new card as a replacement in order to delete the expired card.
3. To delete an expired card, go to My Account > Stored Payment Methods. 
4. Below 'Set as Default Payment Method' of your expired card click 'Delete Payment Method'
How do I cancel my subscription?
plus
1. To cancel your subscription, go to My Account > Subscriptions.
2. On the bottom left corner of each subscription, below the 'Delivery Address' column click 'Cancel subscription'
Should a product suddenly become unavailable, we may need to cancel your order; however, you will be kept informed of any changes to your subscriptions via email. If a payment for your order fails, you will receive an email explaining the problem, and we will try to take the payment again the next day. If a payment fails repeatedly, Choice Shops reserves the right to cancel your subscription.
How can I delete my stored payment method that is 'linked to a subscription'?
plus
If you want to delete a default payment method linked to an active subscription:
1.Go to My Account > Subscriptions.
2. View the currently active subscription, under the payment details column click 'Edit'
3. Then under the default payment method section 'Add a new PayPal account' or 'Add a credit or debit card' > Under the old payment method click 'delete payment method' > Under the new payment method click 'set as default payment method'
If you have any cancelled subscriptions linked to a stored payment method:
Please contact us via our contact us form, the customer service team will then delete the stored payment method as requested.
This means you will no longer be able to reactivate your subscription instead a new subscription order will have to be created in the future.
*Please note multipack discounts may vary.