Vivactive Wipes & Skin Care

(13 Products)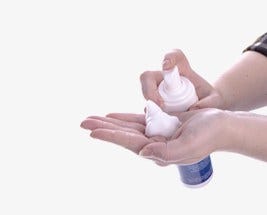 Traditional soap and water cleansing can become difficult for some. To help combat this, Vivactive have developed a range of wipes and skin care products that keep you feeling fresh, without the need for water or rinsing. From wet wipes, flushable wipes, 5 in 1 wipes and bed bath wipes, to skin cleansing foam and soft dry wipes, Vivactive provide complete cleansing solutions for anyone experiencing incontinence.
The benefits that you might expect from some of the leading brands – for up to 35% less.
Go back to the Vivactive Brand Page