Pelvic Floor Exercisers and Pessaries

(4 Products)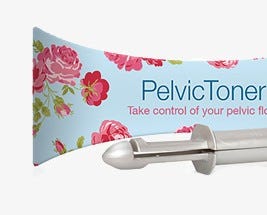 Pelvic Floor Muscles are there to ensure the bladder and urethra are held in place. When these muscles weaken, voluntary control can be lost and the bladder can fall slightly; this can lead to incontinence. Pelvic Floor or Kegel Exercisers help you to regain voluntary control. Alternatively, a small device, a Pessary, helps to support the urethra and restore the bladder position.
We offer a selection of Pelvic Floor and Kegel Exercisers designed to strengthen the muscles and help diagnose continence. We also offer Pessaries in varying sizes to help restore the bladder position. We have products suitable for both Urinary and Faecal Incontinence and Internal and External use.