Vivactive Disposable Gloves

(8 Products)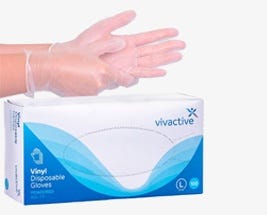 Vivactive disposable gloves are designed to protect you from infection and minimise the risk of cross-contamination. They are available in a number of varieties including nitrile, vinyl, powdered vinyl and latex, and can be used as surgical gloves.
If you're buying in bulk, our Vivactive disposable glove case savers offer the most economical pricing.
Go back to the Vivactive Brand Page