Vivactive Washable Bed Pads

(15 Products)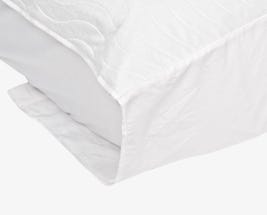 Vivactive washable bed pads have been purposefully designed to provide fast absorption and protect your mattress against leaks. They come in a variety of different sizes and absorbency levels, ranging from versatile single bed pads, to double bed pads with secure tuck in sides. Unlike other washable bed pads, Vivactive bed pads are comfortable enough to be used as the top layer of bedding.
The benefits you may expect from some of the leading brands – for up to 65% less.
Go back to Vivactive Bed & Chair Protection