Viva Medi Pull Up Pants

(3 Products)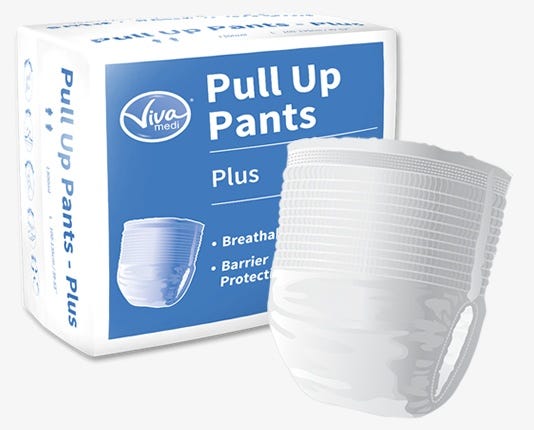 Please note: Our range of Viva Medi products are currently undergoing a rebrand, and switching over to Vivactive. Click here to shop our new range of Vivactive Pull Up Pants - offering a larger number of options, as well as superior levels of absorbency.
Viva Medi Pull Up Pants are designed for users with moderate levels of incontinence, with a highly absorbent core which retains large amounts of liquid. The pants have elasticated an waistband for a snug, comfortable, secure fit, with tearable sides to make removing the product easier and hygienic.