Viva Medi Large Shaped Pads

(1 Products)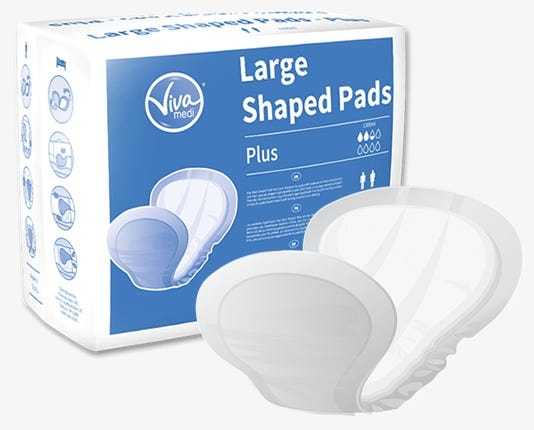 Please note: Our range of Viva Medi products are currently undergoing a rebrand, and switching over to Vivactive. Click here to shop our new range of Vivactive Large Shaped Pads - offering a larger number of options, with superior levels of absorbency.
Our Viva Medi Large Shaped Pads are unisex incontinence pads designed for users with moderate to heavy incontinence. The pads are anatomically shaped and are best worn with stretch pants to ensure the user feels comfortable and secure.
The highly absorbent core retains large amounts of liquid, whilst the hydrophobic cuffs reduce the risk of leakages and the waterproof polyethylene backing protects clothing.