Viva Medi All in Ones

(4 Products)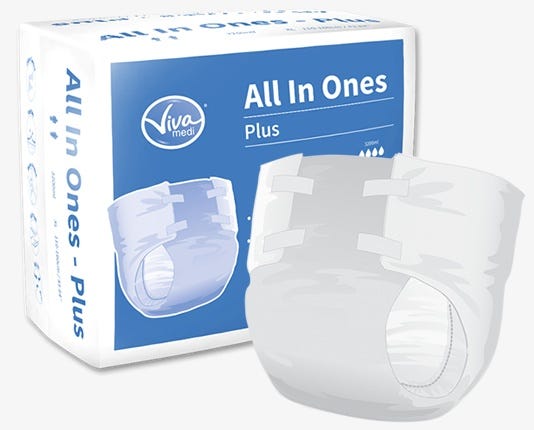 Please note: Our range of Viva Medi products are currently undergoing a rebrand, and switching over to Vivactive. Click here to shop our new range of Vivactive Adult Nappies - offering a larger number of options with excellent levels of absorbency.
Our Viva Medi All in Ones are specifically designed for users with heavy to severe incontinence. Manufactured with a highly absorbent core featuring odour control technology, the all in ones retain odours and large amount of liquid for excellent security. A wetness indicator distinguishes when the product needs changing, and the breathable back-sheet reduces skin irritation for maximum comfort.