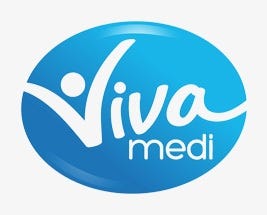 Please note that we are currently undergoing a rebrand of our Viva Medi products, which will be switching over to Vivactive. As well as upgrading many of our existing products to offer superior absorbencies, fit and comfort, we will also be expanding the range, including even more products to help improve lives. You can shop our existing Vivactive products here.
The Viva Medi range contains a wide selection of great value disposable products, including large shaped pads, all-in-ones, pull up pants, bed pads, gloves, wet wipes and dry wipes in designs and sizes based on years of customer feedback.
Each product is selected for our customers to ensure comfort, value and ease of use, with Viva Medi offering some of the lowest prices in the market whilst being at the forefront of product development and innovation.
Start saving now! Switch to Viva Medi and save up to 49% against the leading brand.*
*% saving vs the 'Leading Brand' based on price per piece basis of equivalent product in the same absorbency, or closest match. % saving quoted correct at the time of checking.