Bed and Bath Products

(14 Products)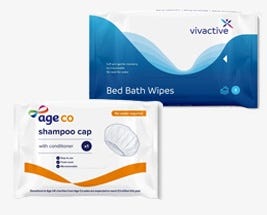 Perfect for carers to treat those who need extra care. Our range of Bed and Bath products can be used to cleanse, moisturise, deodorise and offer anti-bacterial and barrier protection. Our range of incontinence wipes come in a variety of sizes to meet your every day needs.
For other care products including wash creams and lotions, see our Creams, Lotions, Mousse and Foams Range.