Incontinence Swimwear

(97 Products)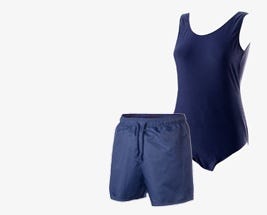 We supply a large selection of incontinence swimwear at unbeatable prices. Incontinence Swimwear is designed to protect against faecal incontinence, and can be worn by both adults and children. Our range of incontinence swimwear features items for men and women, including swimming shorts and swim suits. 
The purpose of Incontinence Swimwear is to protect against leaks and spills, whilst providing a comfortable, secure fit. Most of our Incontinence Swimwear products are washable and reusable.
Go back to Incontinence Pants
£22.99

£22.99

£16.99

£16.99

save £6.00 (26%)

£22.99

£22.99

£16.99

£16.99

save £6.00 (26%)

£22.99

£22.99

£16.99

£16.99

save £6.00 (26%)

£22.99

£22.99

£16.99

£16.99

save £6.00 (26%)

£22.99

£22.99

£16.99

£16.99

save £6.00 (26%)