Super King Mattress Protectors

(3 Products)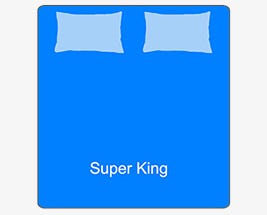 We have a range of mattress protectors for super-king sized beds & mattresses. Available in fitted and encased styles for total protection.
PVC & Eva Dry products offers exceptional value and protection. The premium ranges are also waterproof mattress protectors but offer the added benefit and comfort of being Cotton Terry Top. Cotton Terry Top protectors have the added benefit of being hypoallergenic mattress protectors.
Not sure which protector is best for you? Check out our buyers guide here.