Microfibre Mattress Protectors

(8 Products)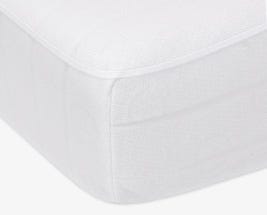 Microfibre waterproof mattress protectors are very soft and offer more absorbancy over a normal sheet, breathable and incredibly comfortable.
The microfibre protectors are super soft and offer a lower pressure risk than standard flat sheets, and come in a variety of different styles, from standard microfibre to super soft microfibre with a very luxurious feel, as well as standard fitted sheets and quilted versions.
Not sure which protector is best for you? Check out our buyers guide here.