Disposable Bed Pads

(59 Products)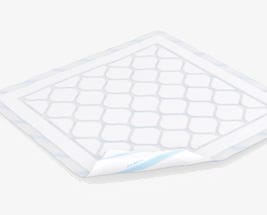 All of our disposable bed pads feature a waterproof backing to help prevent any liquids getting through to the surface below. Absorbent fluff within the bed pads helps to quickly wick and distribute liquid throughout the pad. Our bed pad range includes a variety of sizes and levels of absorbency to suit your requirements, as well as bed pads featuring tuck in sides or adhesive backing to help secure the pads in place.
Recommended for use in conjunction with a wearable incontinence product, disposable bed pads provide that extra piece of mind and protection from leaks.
Shop our customer prefered Vivactive bed pads
here
.