Disposable Hygiene Sheets

(11 Products)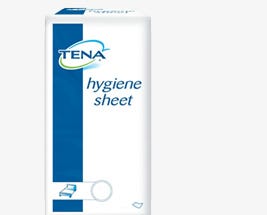 Disposable hygiene sheets are primarily designed to be used by carers when changing incontinence products. They often feature a larger surface area than standard bed pads, ensuring that beds and other soft furnishings are completely protected against accidents. Ideal for light absorption and fast, easy changing.
If you're looking for similar incontinence sheets that offer better value per unit, we have also added some of our best value disposable bed pads which offer excellent levels of absorption and product.
Looking for the confidence you get from your usual product but without the cost? Why not consider trying Vivactive bed pads?