Bath Mats, Pillows & Washing Trays

(5 Products)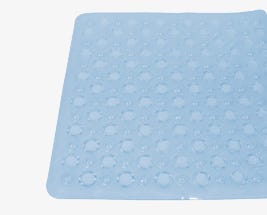 Our range of bath mats, pillows and washing trays are essential bathroom accessories for bathing and washing.
Washing trays are an essential item for caring or cleaning someone's hair, whilst our bathroom pillows allow the user to prop themselves in the most comfortable position whilst bathing.
Our non-slip bath mats are a bathtub essential, reducing the risk of slipping or failing whlist doing your normal bathroom routine.