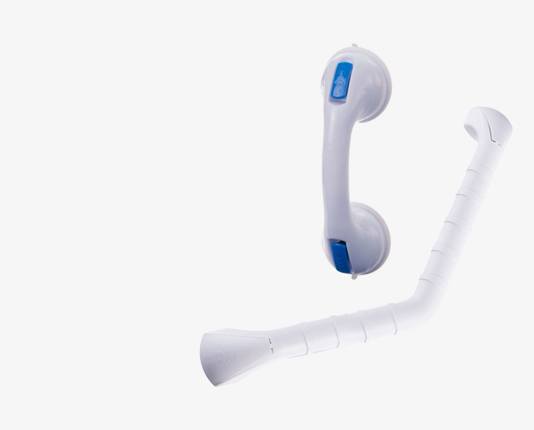 Our range of Grab Rails feature either wall fittings or suction pads to attach them to a wall or ceiling, and are suitable for use around a variety of locations within the home. 
Options vary between angled and straight grab rails, as well as different material options and finishes. Our product range features support grip handles, deluxe grab rails, multi-angle supports, along with bathroom grip handles.
Please note: measurements given for grab rails are always the external measurement. The length given will be the full length of the grab rail.